Adam Konruff's Pick: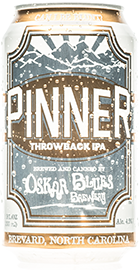 When I want to bring a mild brew to knock back with friends, Oskar Blues Brewery's Pinner Throwback IPA is my buzz of choice. In a nod to the state's love of cannabis, and its cousin, the hop, Longmont's Oskar Blues created this 35 IBU, 4.9% ABV session IPA, using several hop varieties to hone in on the dankest taste possible with only a mild high. The aromas and flavor will remind your friends of their younger, more rebellious years, or perhaps lead to a little halftime session in the garage. I mean, hey, it is Colorado.
Eliot Swank's Pick: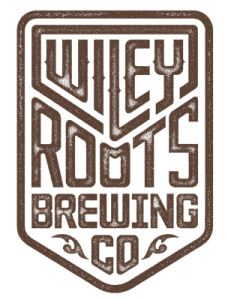 Wiley Roots' Ain't No Basic Blonde is a session Belgian blonde ale that's perfect for football games, especially if the game heads into overtime. Clocking in at under 6% ABV, this light, crisp Belgian session ale has some typical profiles that Belgians offer: fruity banana and pear esters. It finishes with hints of black pepper and spice, a perfect complement to a wide range of typical and atypical snacks. Ain't No Basic partners just as nice with wings as it does with hummus, which makes it a true everyone's beer. Do as I did for my fantasy football draft, and pick up a growler of it for the game – your friends will love it.
Insane Rush, an American IPA by Niwot ­based Bootstrap Brewing, is a solid contender at any tailgate or game day party. This copper-­brown brew has a robust and well­-rounded flavor profile, hitting the right notes of citrus and hops. The impressive hoppiness of Insane Rush, the result of bravely combining five different hops in the brewing process, adds a mellow bitterness that only seems to get better after each sip. Insane Rush is a perfect companion for burgers and barbecue. As a plus, since Bootstrap solely cans its beer, there's no need to worry about broken glass if the Broncos lose. At 7.2% ABV, not everyone will be ready for Insane Rush's kick. But for those who know they like IPAs, Insane Rush lives up to its name. Currently, Bootstrap Brewery distributes its beer to a number of liquor stores in the Northern Colorado area, a list of which can be found on their website (www.bootstrapbrewing.com). You can spot their beer by its bright, colorful patterns depicting nature.
Cole Peterson's Pick: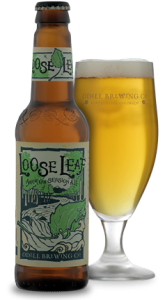 Loose Leaf, an American session ale from Odell Brewing, is a light, yet full-flavored beer, perfect for Sunday football worship. Starting early at first kickoff, one may begin to enjoy Loose Leaf in preparation for the rest of the day due to its low 4.5% ABV. Slightly  hop  forward  and  without  those  ruinous  resin characteristics typical of heavier hopped ales, Loose Leaf is light and crisp with mild citrus notes. It finishes with a welcome bready, yeasty profile that reminds you that you are drinking a great beer. Enjoy with your favorite gameday snacks without fear of ruining your appetite. Even fans of "Colorado Water" will find solace in a bottle of Loose Leaf, for they will know that they are drinking a superior game day beer. BL fans: Well, there is no hope for you. Go Broncos!
Loose Leaf can be found at most neighborhood liquor stores.  For more information visit www.odellbrewing.com
Holly Collingwood's Pick:

Every Saturday, pairing Oktoberfest from CB & Potts with a college football game is a sure win. It is a Marzen-style beer like those that can be tasted under the enormous Oktoberfest tents in Munich, Germany. The flavor is smooth, coppery crisp, and fall-like without a single hint of pumpkin. Be quick, it is one of CB & Potts seasonal brews, so when it's gone, it's gone.The perfect munchie pairing for Oktoberfest includes anything served with jalapenos. It might sound strange to combine German beer with Mexican food, but it really works. If some of your favorite football fare includes spicy burritos, queso dip, or bacon and cream cheese wrapped jalapenos, then adding Oktoberfest will make it a touchdown worthy combination. Your game day taste buds (and friends) will thank you.
This brew can be purchased on-site, by the growler to keep chilled at home from kick off through the last whistle. Prost and Salud!  Visit CB & Potts online at www.cbpotts.com.
Cody Nitz's Pick: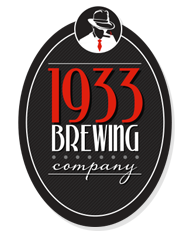 1933 Brewing Company's newest release; The Belgian Maibock, is a smooth and strong wood-aged ale, with hints of honey, dark
cherry, and a robust aroma.  This is a great beer for game day, and it will be hard to pick up any other after sipping one of these. It is    vitalized with some Belgian candi sugar, and local Copoco honey. The American hops give it just a touch of bitterness, while the French oak adds an undertone like a scoop of vanilla ice cream, and you can also pick up traces of caramel. This tasty ale comes in at a solid 6.8% ABV, along with 30 IBUs. The sweetness of The Belgian Maibock balances well with a heaping plate of spicy nachos topped with Monterrey cheese and a few dashes of Horsetooth hot sauce. Let's get 'em Broncos!  Find out more at 1933brewing.com.
Nick True's Pick:
As football season descends upon us, so do winter seasonals.  New Belgium's Accumulation White IPA is a favorite example.  It is an extremely well-balanced beer, wonderfully suited for sipping during a frigid afternoon watching the Broncos rain down points as the snow falls outside your window. This beer is a rare breed under the moniker 'White IPA', a genre bending style that never disappoints. The color is a cloudy pale yellow with light pure white foam and on first pour smells faintly citrus with only a slight note of it's hoppy base.  The beer is cautiously hopped and quite subtle with the wheat malt balancing out the flavor profile extremely well. Dry-hopping is evident with a satisfying but not overbearing hop finish. This beer is very subtle and easy to drink but its 6.2% ABV will satisfy even the most seasoned beer drinking football fan. If you bring this to your next football party your contribution will not be forgotten.  Get your fix at www.newbelgium.com.