2015 spiked our interest in barrel-aged programs, puckered our lips in an addictive fashion to sour beers, and opened our tastebuds to barnyard funk, hay, and leather with Wild Ales crawling with brettanomyces (and we liked it!) We saw a rise in traditional Gose style beers with American twists, a decline in pumpkin beer and a need for traditional Märzens and Oktoberfests. We saw our favorite craft breweries adding anything and everything to our ales, and many of us reconsidered our preconceived notions on light beers – they CAN have flavor, complexities, and depth, just as long as it doesn't come mass produced with color changing mountains on the label. According to the Brewer's Association, America reached more than 4,000 breweries in 2015 and produced more than 1.6 million barrels.
The Pint interviewed four innovative Northern Colorado breweries to see how they felt about 2015 and what they are preparing for in 2016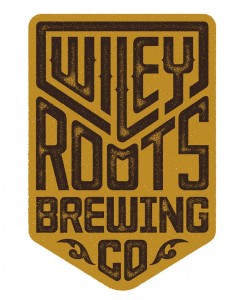 Wiley Roots Brewing Company, Greeley, Co. 
The Pint Magazine: What are your New Year's resolutions as a brewery for 2016?
Wiley Roots Brewing Co.: 2016 will be the year that we push the creativity boundaries of anything that Wiley Roots has done before. (See answer to question #2)
TPM: What beers are in the works for 2016?  
WRBC: We will start off 2016 with our annual Celebration of Dark Beers which will run every Friday from January 15th to February 12th. This year we have a number of very innovative beers but will also include a number of collaboration projects with breweries outside of Greeley. This marks the first time that we have collaborated with breweries outside of our local market. This is just the beginning of some really interesting collaborations for Wiley Roots.
TPM: What is "the next big thing" in the craft beer world and for WRBC personally?
WRBC: We believe that 2016 will be the year that craft beer has to endure some very challenging market forces (Keep Colorado Local Campaign, AB InBev/SABMiller acquisition). The way that Wiley Roots will approach this is by offering a product that is unique and different, a product that is not dependent on wholesale distribution or a volume based/discount based proposition.  
TPM: What was your Favorite beer/beer mishap or memory for WRBC in 2015?
WRBC: Favorite beer (Miranda) Watermelon Carousel Gose
Mishap (Kyle): After we produced and transferred the first batch of Midnight on the Run, we were left with an open fermenter full of cocoa nibs that needed to be cleaned. Skip (Assistant Brewer) and Kyle (Head Brewer) proceeded to rinse and pressurize the fermentation tank, thereby impacting the cocoa nibs at the bottom of the tank. Once enough pressure was applied the impacted cocoa nibs gave way and it covered Kyle with cocoa nibs, spent yeast, and lukewarm rinse water. Surprisingly Skip was untouched by any of the tank's contents.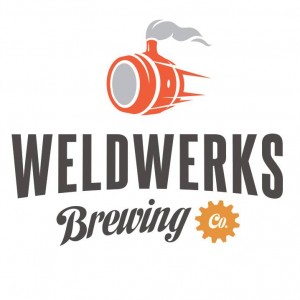 WeldWerks Brewing Company, Greeley, Co. 
 The Pint Magazine: What are your New Years resolutions as a brewery for 2016?
 WeldWerks: To stay loose, have fun, take risks and do more of everything! More barrels,  more sours, more big beers and more experimentation while staying true to quality and  consistency.
TPM:What beers are in the works for 2016?
WW:We hit a great stride at the end of 2015 with around 10 new beers! Since we are still a relatively new brewery we feel we are still dialing in the core styles and we continue to push on the creative side. Even our core IPA is getting tweaked on almost every brew. Right now new styles on the docket are:
Puesta del Sol, Vienna Lager

Raspberry Hefe

Rubedo, Imperial Red Ale

Champurrado, Mexican Hot Cocoa Stout
And we'll soon be releasing a Sour blend and a Barrel Aged Imperial Stout, both of which have been in barrels since Spring 2015. We love where we are at in terms of variety and quality but we aren't standing still by any means!
TPM: What is "the next big thing" in the craft beer world and for WeldWerks personally?
WW: In the craft beer world it'll be the strong continuation of craft breweries gaining market share. Craft still has a lot of room to grow, and we'll continue do it with ingenuity and a commitment to excellence. Big beer is freaking out, and they will continue to buy brands and distributors and create programs to minimize local and regional craft growth. Thankfully the consumer base is very aware of their shenanigans and will continue to stay well informed. Personally for WeldWerks, our next big focus is on further branding and retail packaging. It is a huge project to just come up with beer names!
TMP: Favorite beer/ beer mishap or memory for WeldWerks in 2015?
We ended 2015 with a huge bang having brewed the Champurrado, an Imperial Stout inspired by Mexican hot cocoa. It is a beautiful take on our Chocolate Imperial Stout and the flavor profile came out perfectly. The latest iteration of our IPA is also phenomenal as we continue to push it towards a new, more modern style with more hop flavor and aroma but less bitterness and malt than what we've seen on the market.
1933 Brewin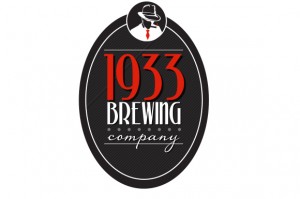 g Company, Fort Collins, Co. 
The Pint Magazine: What are your New Year's resolutions as a brewery for 2016?
1933: To open our new patio in the spring!! Also, we hope to upgrade some of our equipment in the brewhouse.
TP: What beers are in the works for 2016?  
1933: Cody's Mint Stout, one year aged Baltic Porter, wine barrel aged Raspberry Sour, and a 1933 team sour beer.
TP:What is "the next big thing" in the craft beer world and for 1933 personally?
1933: Sour beer is growing in demand to the point where you can't ignore it, and we are going to try and produce more sour beers in the next year for the growing sour beer palates. Personally, we here at 1933 LOVE drinking sour beers.
TP:Favorite beer or memory for 1933 in 2015?
1933: Brewers' Jamboree and the Bootlegger's Ball.
The first Brewers' Jamboree is a one-of-a-kind festival put on by the brewers.  Every brewery brings something special, and the brewers themselves poured the beers.  It is an intimate and special experience and an up-close view of how collaborative the brewing industry is.
The Bootlegger's Ball is annual event to celebrate "Repeal Day", or the day that prohibition "ended" with the 21st Amendment (December 5, 1933).  We had a 1930s car this year and an awesome band that had everyone dancing all night long!!  
Fort Collins Brewing Company, Fort Collins, Co.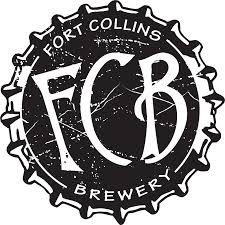 The Pint Magazine: What are your New Year's resolutions as a brewery for 2016?
Fort Collins Brewing Co: Movement and community engagement is extremely important to us. In the past we've  had great turnout for our 5k runs that we've hosted. Next year, we want to expand from one to  two 5ks. Collectively, this makes it so we're          working on putting on great events that inspire  movement and that we're also training for at the same time!
 TPM:What beers are in the works for 2016?  
FCB: We have quite a few new beers in the line-up for 2016 as well as some revisions to existing brews.  We have been experimenting with a lot of fun yeast strains this past year which has resulted in releases in 2016 such as an Imperial Red Ale with Brettanomyces, an Oud Bruin with Wild Saccharomyces, Brettanomyces, Lactobacillus and Pediococcus which will have been aged for 21 months prior to its release date, and finally some kettle-souring techniques in a new dark cherry Imperial Ale.  We are also adding bittersweet chocolate to our very popular Chocolate Stout to enhance the creamy mouthfeel.   
TPM: What is "the next big thing" in the craft beer world and for Fort Collins Brewery personally?
FCB: Although not a new trend, certainly one that is gaining momentum is cellaring and aging craft beer.  It's been phenomenal to see breweries expand on date coding to offer cellar dates, as well as brewed and packaged dates.  At FCB, we have expanded on our Malt Monster series for 2016 launching a very limited, small-batch signature series called Savor Series.  Each bottle will feature in-depth beer specifications, brew size, as well as brew and package dates.  Most of the beers are meant for cellaring and we are excited to see the change in the beer year-after-year after its been aging in your home cellar.  
TP:Favorite beer or memory/ beer mishap for Fort Collins Brewery in 2015?
FCB: Our favorite 2015 FCB beer memory would have to be Farm Dog [Saison] which we released in 4-packs this last fall.  This was FCB's first adventure into saisons in package, and we were very pleased with the end result, which was a bit spicy, a bit floral, and definitely malty.  It also helps that FCB's resident brewery dog, Barley, was featured on the label, which allowed us to work with New Hope Cattle Dog Rescue of Northern Colorado and raise money and awareness for cattle dogs in need of a great home in Colorado.
 Wibby Brewing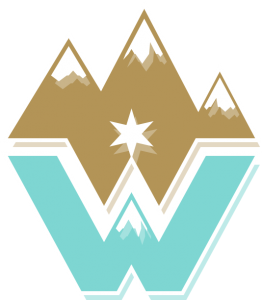 Company, Longmont Co. 
 What are your New Years resolutions as a brewery for 2016?
 Wibby: We haven't made any resolutions but we are looking forward to lots of fun in    2016. We'll be collaborating with Habitat for Humanity, Longmont and all the other  Longmont craft breweries on The House That Beer Built. Together, we will build a house  for a Longmont family in need and we are really excited about the project. In 2016, we'd  like to identify and partner with a number of local non profits that help people in and  around our community.
What beers are in the works for 2016?  
Wibby: The Dopplespitzen Dopplebock was released yesterday (12/22/15)! 8.9 % ABV, dark, strong, double bock.
On January 15th we will be releasing our Eisbock! Ryan packaged 10 of the 30 barrels of Dopplebock and put the rest back in the ferment or where he is "icing" it now. He'll extract the beer that does not freeze, concentrating the alcohol and making it a true Eisbock. We will have the Prairie Scholars playing from 4:45-6:45 to help bring the party and the Honkabilly Heroes from 8-10. It is sure to be a blast!
We are also excited about our collaboration with Samples World Bistro. Ryan Wibby and Mark Sample Brewed a hoppy Helles bock last week called the Downtown Hop. The collaboration is a celebration of the entrepenurial spirit in downtown Longmont. Mark brewed as Left Hand Brewing Company for 15 years and he and Ryan have always gotten along very well so we were excited to do a collaboration with him. As two of downtown Longmont's newest businesses, we wanted to take the opportunity to produce a lager celebrating our downtown. The partnership between Wibby and Samples does not stop with the beer though. We plan to work hand in hand with Samples Supports, a non-profit that Mark's wife Carmen Sample started to help employ adults with developmental disabilities. At Wibby, we will have Samples Supports team members helping with a number of jobs in the future.
 What is "the next big thing" in the craft beer world and for Wibby personally?
 Wibby:We will be receiving our canning line in late February and will start canning our Wibby IPL and the Lightshine Helles immediately. Cans are the package of the future and we are thrilled to be able to say that we will start distributing our cans to liquor stores and restaurants in February. Wahoo!
A polarizing topic that we face here in Colorado in the coming year is the issue of whether or not full strength beer should be made available for purchase in grocery stores. Put simply, we do not support this at all. If craft beer were to be sold in grocery stores, our independently owned liquor stores would suffer tremendously. It would be catastrophic to the very places that offer such a wide variety of delicious, Colorado craft beer. The larger craft breweries would benefit from having their beer in grocery stores but it would come at a great expense to the industry as a whole. Small craft breweries would have an incredibly difficult time getting there beer into grocery stores and some of the liquor stores that they are in would fail as a result of the lost business. What sounds like convenience to the grocery shopper would ultimately lead to a much smaller selection of Colorado craft beer. Say no to @YourChoiceCO on twitter!
TPM: Favorite beer or memory/ beer mishap for Wibby in 2015?
Wibby: Opening our doors over Labor Day Weekend was truly magical. We had thousands of people come through the taproom that weekend- new friends recently made, friends traveling from out of town, family members who made the trip to be here as well- it was remarkable. To be welcomed by the Longmont community in the way that we were was something that we will honestly never forget.