East Coast/Atlantic IPAs
In craft beer circles, no other style has dominated in the past decade like the India Pale Ale. It's what got everyone concerned with different hop varieties and what was possible with different aromas, bitter-sweet balance, and up until recently, how biting and dry a beer could possibly be.
Enter the East Coast or Atlantic style IPA. They differ significantly from the aggressive, in-your-face hops of the West Coast by adding a malty backbone to balance the assertiveness of the hops. This is a similar approach to the original English IPA, where hops were originally added simply as a preservative to the traditional malty English ale.
East Coast IPAs are more approachable for many whose sensibilities are offended by the sometimes taste-bud shrinking, cotton-mouth-inducing sharpness of the West. Because of the balanced flavor profile, East Coast IPAs will bring more people into the fold. The New England Style IPA is usually loaded with citrus and tropical aromas but with very little bitter at the end. These curious beers are also unfiltered and not  the copper-colored, clear beer that many Coloradans have become accustomed to. If you see one on tap and you don't usually drink IPAs, ask for a sample. You may become an IPA person after all.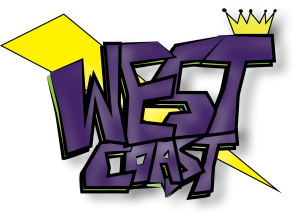 West Coast
Most people either really love or really hate the IPAs we've come to know. This may be because over the last decade or so, brewers have pushed the limits of how hoppy an IPA can get through ever-evolving strains of hops. In fact, Dogfish Head recently brewed a beer with a confirmed 658 IBUs, using a CO2 extraction technique to make a hop super-concentrate.
Ridiculousness aside, some of the best IPAs are from Ballast Point and Green Flash (San Diego, CA), Firestone Walker (Paso Robles, CA), Russian River (Santa Rosa, CA), Fort George (Astoria, OR), and Black Raven (Redmond, WA), and these breweries have developed a unique style of IPA, featuring copious amounts of hops and limited malts – a crisp, floral, and citrusy addiction for a good majority of beer lovers.
Once people develop their taste for hops, the next geeky step is hop variety identification and brewing technique, which more and more breweries are touting on their labels. Couple hop varieties like Simcoe, Citra, Sorachi Ace, Centennial, Amarillo, Cascade, and Citra with dry, mash, kettle, and first-wort hopping methods, and you'll have the modern, West Coast style IPA. With spring and summer coming in the next few weeks, few styles deliver on refreshing satisfaction as the West Coast IPA.